HISTORY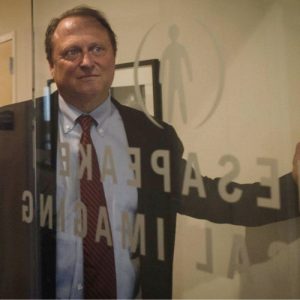 Dr. Mark Baganz founded Chesapeake Medical Imaging in 2001 in Annapolis, Maryland. His leadership and vision to provide a higher quality of care and technology to his Maryland community has led to the growth and success of 12 expanded facilities throughout the state of Maryland.
With nearly two decades of commitment to advanced technology, CMI is the industry leader in bringing many innovative services to our Maryland communities.
The commitment to care does not stop with specialized equipment and highly trained and specialized physicians. Commitment to the community has always been a passion for our founder and Medical Director, taking every opportunity to reduce barriers with the belief that everyone should have the opportunity to get the best quality and services in medical care.
Dr. Mark Baganz continues in his vigilance to provide the highest quality radiology services available anywhere. Under his leadership, CMI has garnered an extraordinary reputation among physicians, patients and employees.
MISSION
Our mission is to provide the highest quality medical imaging available, delivering unparalleled, uncompromising service to our patients, our referring doctors, and our community.