Billing/Payment Information
Make a Payment Online:
To make a payment please click here:
877-460-2307
Payment Address:
Chesapeake Open MRI
PO BOX 371863
Pittsburg, PA 15250-7863
Get the Care You Need With a Loan You Can Afford
Even those covered by health insurance can sometimes find themselves with mounting medical debt. Thankfully, there is an option that helps with paying for healthcare bills without placing undue stress on your finances.
Chesapeake Medical Imaging has offered a patient financing option through Republic Bank & Trust Company, member FDIC and Epic River Patient Finance to offer guaranteed financing that all patients qualify for – regardless of credit history. Plus, monthly payment amounts and loan durations are determined by the patient. All medical loans are fixed-rate with no hidden fees.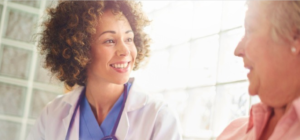 Program Benefits:
Guaranteed loan approval after identity verification, no application process* A balance of $200 or greater
No credit check
Monthly payment amounts determined by the patient
No hidden fees
Fixed interest rate
Chesapeake Medical Imaging, Republic Bank, and Epic River Patient Finance's all boats rise together approach ensures a positive outcome for patients, providers, financial institutions, and the medical industry as a whole.  Safeguard your financial well-being with the Epic River Patient Finance patient payment program today.
Loans are issued by Republic Bank & Trust Company, member FDIC. All financial determinations,
arrangements and servicing of the loans will be handled solely by Republic Bank. Medical Services
are provided by Chesapeake Medical Imaging.