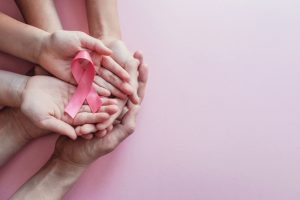 We would like to provide you with information about the imaging and biopsy procedures available in the Women's Imaging Center at Chesapeake Medical Imaging. We feel that it is important that you understand your breast imaging procedures and results, so that you are confident in the care you are receiving. We realize that mammography is potentially an uncomfortable or stressful experience for many women. Our goal is to help make each woman's experience with breast imaging a positive one while also providing you with the most advanced technology and professional expertise.
One in eight women will develop breast cancer over the course of her lifetime. Because of recent advances in breast cancer screening and treatment, the five-year survival rated has for breast cancer has risen to 96% if the cancer is found before it has spread beyond the breast. Early detection of breast cancer is crucial for treatment and survival. Mammography is the best method for detecting breast cancer before it becomes palpable and is the only proven cancer detection modality that reduces cancer mortality. Although women with a personal or family history of breast cancer, women who have had radiation treatment to the chest and women with BRCA genetic mutations are at increased risk for breast cancer, it is important to know that most cases of breast cancer are found in women who are not in a high risk category.
The Women's Imaging Team at Chesapeake Medical Imaging is dedicated to providing the highest quality care and service. Our equipment is state-of-the-art, the center is accredited by the American College of Radiology and is in compliance with the Mammography Quality Standards Act. The technologists who perform the mammograms are specially trained and fully certified. This allows the highest level of expertise and experience. All of the imaging studies are interpreted or performed by board certified radiologists who have additional expertise in Breast Imaging.