Chesapeake Medical Imaging utilizes sophisticated imaging equipment and advanced computer technology to diagnose disease and conditions found in the major body organs and systems.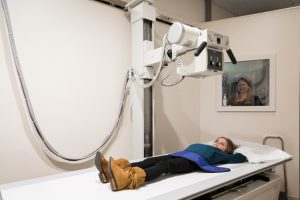 Our sub-specialty radiologists in body imaging use various cross-sectional imaging methods, such as computed tomography (CT or CAT scan), magnetic resonance imaging (MRI) and ultrasound, to diagnose disease and conditions found in the major organs of the chest, abdomen and pelvis. Organs including the heart, lungs, stomach, intestines, liver, pancreas, kidneys, bladder and all other organs found in the body. Specific protocols for each imaging technique allow for targeted, highly detailed examinations.  These specialty radiologists also perform image-guided diagnostic biopsies and aspirations.
Our radiologists in this discipline work closely with primary care physicians, surgeons, pulmonologists, gastroenterologist, urologists and other specialists. Our Radiology experts help to diagnose diseases and provide consultation to ensure optimal treatment options are explored.