January 17th, 2023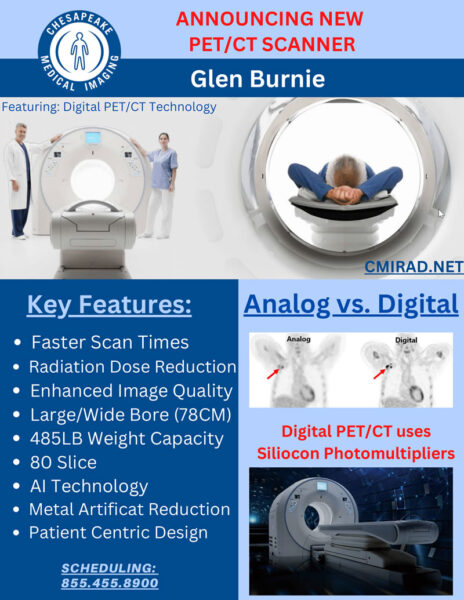 At CMI, part of our mission is that we will provide the highest quality imaging
available. We are committed to our mission and are excited to announce our
brand new Canon PET/CT is officially installed at our Glen Burnie location.
Digital technology in this state of the art machine replaces the analog
detectors from previous scanners. The patient centric design will provide a
more comfortable experience while producing better image quality, faster
scan times, and radiation dose reduction.
We are thrilled to enhance our PET/CT quality in Glen Burnie. To Schedule an
Appointment, please call 855.455.8900.